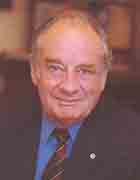 Expert Witness
Download CV
Antony H. OSMAN
Certified Mineral Valuer
Certified Professional Appraiser
Membership No. MAIMVA - 007
Managing Director & Principal Consultant
Minconindo Pty Ltd

Contact:
Tel: +61 2 9489 3115
Mobile: +61 411 170 891
Email: minconindo@iinet.net.au
Skype ID:
Qualifications
BSc(Geology), BSc(Geophysics & Maths)
Prof Memberships:
FAusIMM(CP), MMICA, FGS, FSEG, SME, ASEG, GSA, PERHAPI, IAGI
Positions Held and Awards:
Personal Profile
A commercial geologist with over 40 years experience in coal prospect assessment, evaluation and development programs from grass roots appraisals through to mining company transformation (Indonesia, Australia, North Vietnam, Pakistan). Established the entire operations of Indonesia's first foreign coal contract cmppany, PT ARUTMIN in 1981-84.
Specialist in cultural aspects of exploration activity in Asian and SW Pacific countries.
Subsidiary experience in Diamonds, Manganese and Nickel lateites (Indonesia). Bauxite and laterites (Australia). Porphyry Cu-Au-Mo (Bougainville PBG)
Base metals (Australia)
JORC Code and Indonesian KCMI Code "Competent Person" and Expert Witness.
Areas of Practice
Exploration Property Appraisals,Resource/Reserve Estimation
Commodity Experience
Base metals,Bauxite alumina,Diamonds,Iron ore manganese chrome,Nickel,Coal
Country Experience
PNG,Indonesia
Australian States
NSW/ACT,WA
AIMVA Australasian Institute of Minerals Valuers & Appraisers
75 Melba Drive, East Ryde, NSW 2113