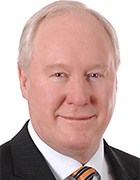 Expert Witness
Download CV
Phillip THOMAS
Certified Mineral Valuer
Certified Professional Appraiser
Membership No. MAIMVA - 014
President
AussieMex SA de CV

Contact:
Tel: 03 9029 1610
Mobile: 0433 747 380
Email: philtskier@gmail.com
Skype ID: pthomas1605
Qualifications
BSc(Geo), MBM
Positions Held and Awards:
Personal Profile
Phil Thomas is an experienced geologist with significant field and modelling experience in the areas of iron ore, and precious metals. He has participated in the process of raising capital though corporate bond issues, project finance, and equity for both publicly listed and private organisations.
Phil has the unique experience of being active at the mine face evaluating process performance for two magnetite iron ore mine sites, and involved in exploration, feasibility studies using advanced modelling techniques and working with other practitioners who are leaders in their fields. He has recently assisted complete a JORC Proven and probable Report, a 43-101 F1 project report, a mine capital and operational expenditure model covering every aspect of operations on 32 linked spread sheets, and various valuation models for a number of properties from exploration to mines in operation.
Clients seeking assistance with valuation models, operation sensitivity analysis using various statistical techniques, revenue and cost model analysis, and review of detailed cost models will be find Phil's skills useful. He can also assist with drill hole pattern placement, and the use of geophysics tools to better understand the geology, and mine modelling and other geological analysis techniques to prove up the production prospects.
The task of packaging the data in the correct format to present to project financiers can be challenging, especially banking feasibility studies. Phil was recently chosen by McKinsey and Company to lead a major project in China. Phil has direct experience in presenting to project financiers and equity capital providers packages that make sense and are bankable. This saves the client time and wheel spinning, and adapts the package to the requirements of each country. Phil has worked as a geologist and or finance specialist in Alaska, Australia, Chile, China, Finland, Hong Kong, Japan, Korea, Malaysia, Mexico, Papua New Guinea, Peru, Suriname, Singapore, United States and United Kingdom.
Areas of Practice
Mine and Mineral Property Valuation,Project Company Appraisals Audits,Exploration Property Appraisals,Resource/Reserve Estimation,Project Technical Reviews Audits and Due Diligence Studies
Commodity Experience
Gold Silver,Iron ore manganese chrome,Industrial minerals - evaporites
Country Experience
PNG,Canada,United States,Central America incl Mexico,Chile,Peru,South America - other
AIMVA Australasian Institute of Minerals Valuers & Appraisers
75 Melba Drive, East Ryde, NSW 2113